Cybercriminals are taking advantage of the coronavirus crisis, people are distracted, seeking for information online, sharing news, links, videos, and pictures via Social Media (Facebook, Instagram, LinkedIn)
or Instant Messengers (WhatsApp, Facebook Messenger, Telegram) this sets the ground for Cyber Attacks to happen since the attack surface became so big, we see an increase in the use of Malicious Applications or Malwares, as well as Phishing Attacks of Banks, Government Services and Social Media.
An expert in Cyber Defense and Information Security from our team has revealed - there was an increase of 800 percent in Cyber Attacks reports since the virus forced many Israelis to work from home.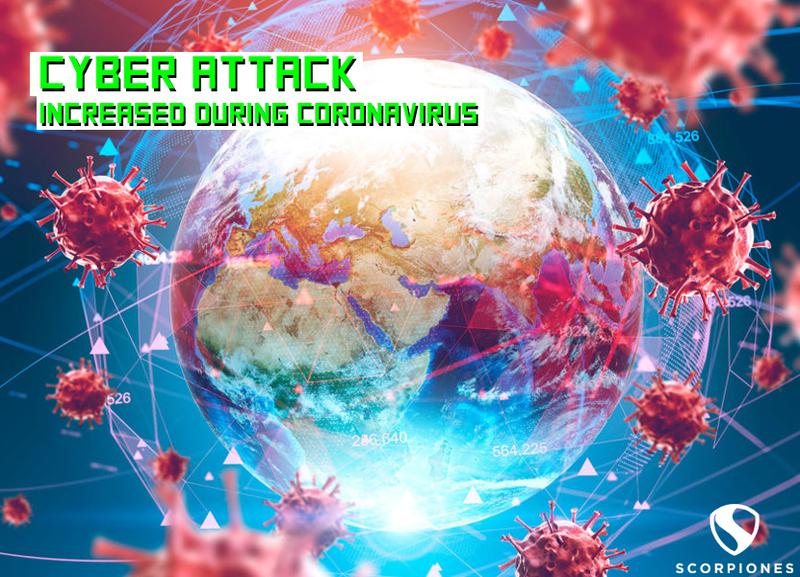 The hackers will often send fake emails or messages called phishing, or they will hide a malicious application within the video file, attacking the mobile device as it is playing the video.
The recipient can be tricked into clicking and opening the message or email because it appears like a genuine message or be an important subject like the coronavirus.
But what can they do once they have infiltrated your device or network?
Once they have infiltrated the network, the hacker can hold it hostage and demand ransom payments, steal your personal information like credit card number and ID.
"The options are endless, from the hacker's perspective - this is heaven". Says the expert.
But don't worry, our Cyber Defense team has compiled a few tips that you can apply at home easily.
Educate you and your close ones, and you will pass this epidemic without any cyber incidents that could well bring down your whole network.
Several steps you can take to prevent a cyber attack even with so many remote workers:
Everyone should think before they click on links and emails.
Don't give your personal information immediately, instead - search for the website on Google and login from there.
Only use WiFi networks that are password protected.
Require devices to have Two-Factor Authentication.
Make sure your antivirus software is up to date.
Make sure everyone is using a VPN, or a virtual private network, to do office work from home.
Tags:
Cyber Attack
Cyber Defense
Information Security
Coronavirus